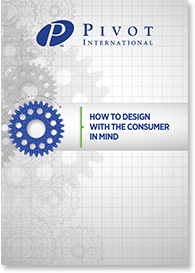 Understanding your target audience's wants and needs is a critical part of the design and development process.
Our free ebook, How to Design with the Consumer in Mind, will help you create a product that your consumers really want. Learn how to:
Define your target consumer
Conduct keyword research online to find out what your target audience is interested in
Make sure your product adheres to current industry standards
Complete the form at the right to download your copy now!